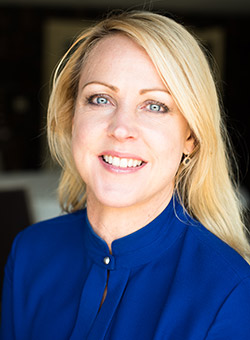 Jo Wright is the founder and managing director of De Novo Advisory. She is an independent adviser, specialising in turnaround, restructuring and organisational transformation. Her talent is in working with organisations and delivering results against a backdrop of very challenging and complex circumstances.
Prior to creating De Novo Advisory, Jo held senior roles in major Professional Services firms for many years, most recently as Restructuring Partner at BDO LLP. She has a deep knowledge of working with lenders and management teams of challenged organisations and a proven track record of delivering stability, transformation and long-term results.
In addition to the essential technical skills, she brings parties together, often in highly pressured situations, and facilitates constructive discussions, so that a workable solution is identified, agreed upon and implemented for the benefit of all. As a result, she has earned a solid reputation in effective stakeholder management.
Whilst Jo's experience is broad both across industry and professional services, she currently has specific focus and experience in the Further Education sector supporting senior leadership teams and boards in addressing the demand for industry transformation. Her professional relationships with the main industry lenders, the Education & Skills Funding Agency (ESFA) and also the recently formed Transaction Unit are valuable in developing financially viable and sustainable plans, that address the challenges of ongoing industry reforms, as well as delivering on learner needs.
Jo is a member and fellow of the Institute for Turnaround (IFT), she serves on the Education – Special Interest Group (SIG) and also IFT's  Midlands Regional Committee. Jo is also a Member of R3, TMA, the IPA and served on the IPA's F&GP Committee from 2016 until 2016.